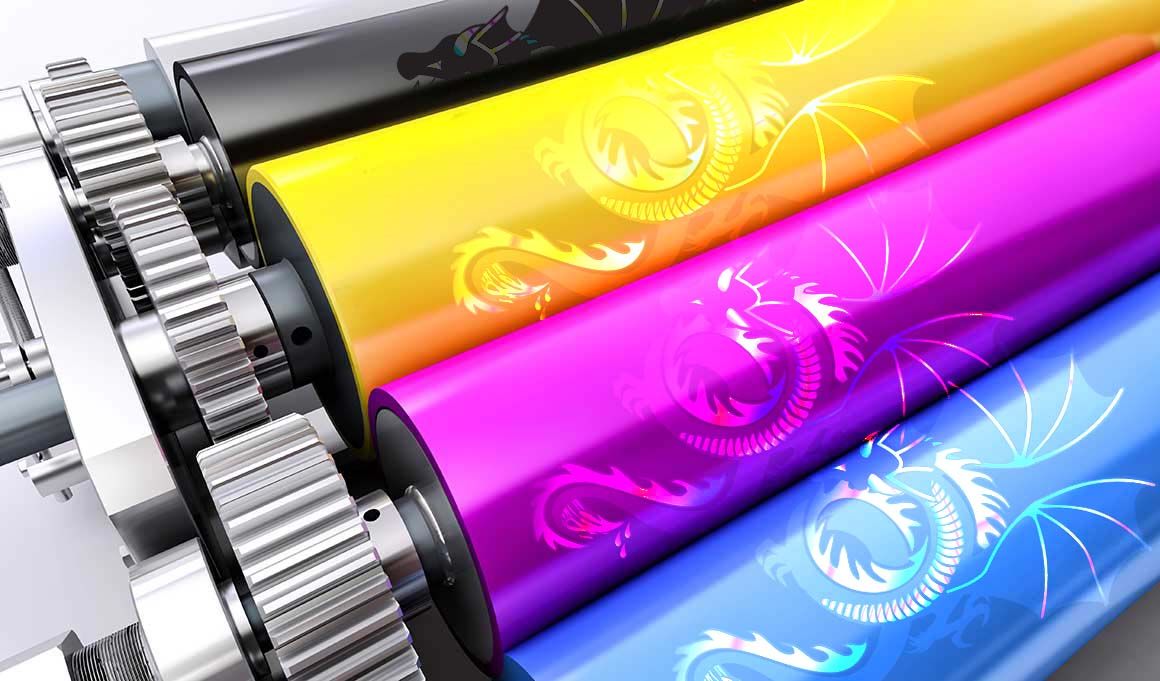 Design: Our talented and creative graphics art department uses the latest top quality software in both Mac and PC versions. Not only can we design your logo, brochure or any other marketing material, but also internal forms and materials to help your office/business run smoothly; including online, editable materials, such as a job application or purchase orders.
Digital Printing: We are always striving to have the latest in digital imaging equipment. We can produce booklets, business cards, brochures, or anything else you may need in full color on sizes up to 12 x 18 on stock as heavy as 12 point. We can also produce high quality black and white images for your manuals, books, or other materials to save you money when color is not necessary.
Offset Printing: We have a variety of offset press equipment, ready to produce anything from an envelope to full color sheets 20x26. We also offer Thermography for your raised lettering needs. Our pressmen have years of experience and strive for excellence.
Finishing: Once printed, your project will be completed in our finishing department with the utmost care. We offer padding, cutting, folding, collating, stitching, booklet making, hole drilling, and more.