Announcements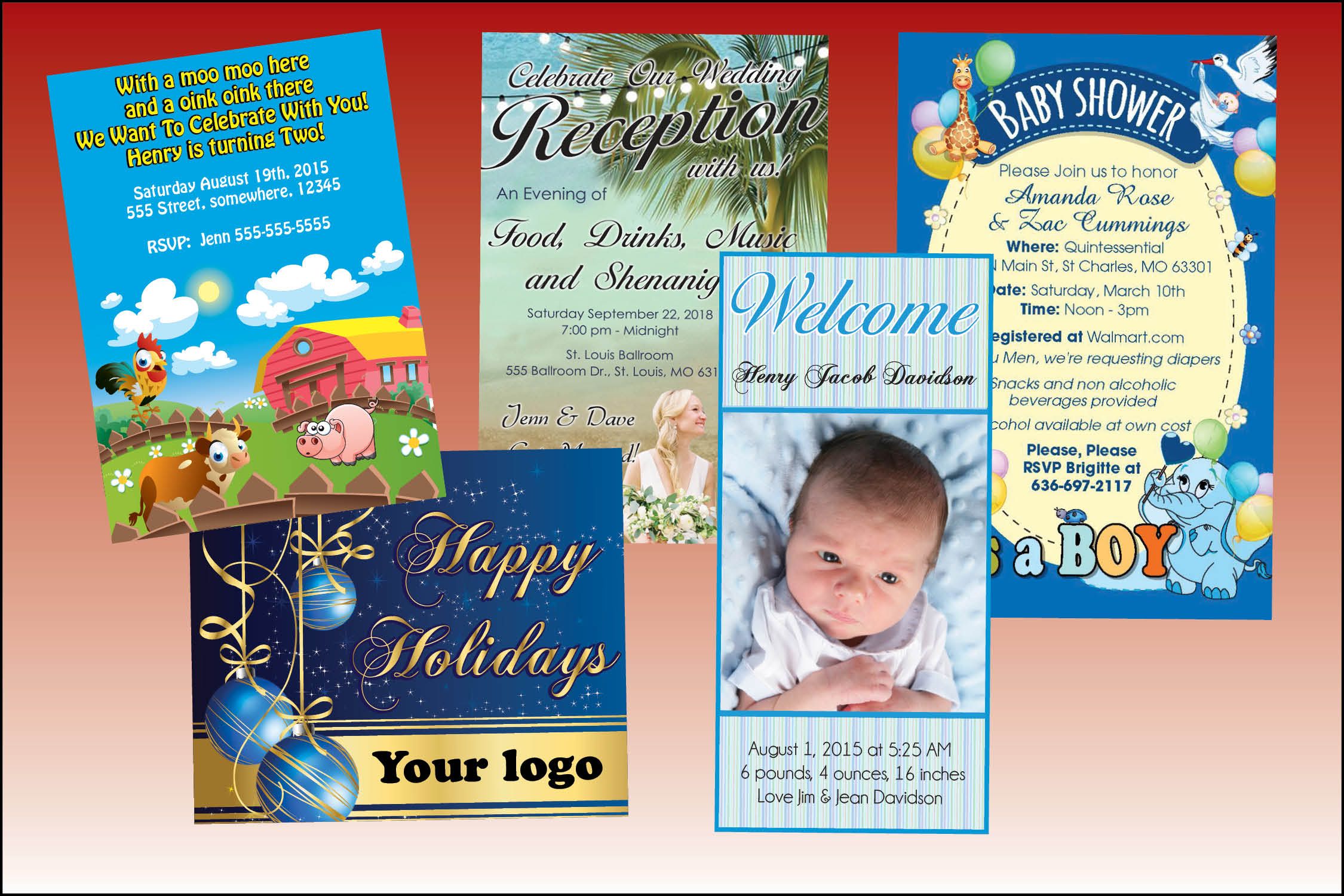 Get Started on Personalized Cards!!
Personalized Birth Announcements, Birthday Cards, 
Holiday Cards or any occasion or event coming! 
We can help call attention to your biggest life and business moments with unique, compelling full-color announcements. Our designers can bring a special touch to your wedding, anniversary, birthday, holiday, business achievement or any occasion worth celebrating. Or, if you already have a design, our quality printing processes will ensure your piece is delivered as vibrant and sharp as you imagine.
Give us a call today. 314-962-7979
Email: OrdersBRprinting@yahoo.com